kateoplis: "Calling the last four days of American... →
kateoplis: "Calling the last four days of American life just…I mean, talk about a goddamned punch in the gut, citizens across the nation confirmed today that, Jesus, this week. This fucking week, sources added. Christ. "Seriously, can we wrap this up already?" Maryland resident James Alderman told…
kateoplis: "If you had to be reborn anywhere in... →
kateoplis: "If you had to be reborn anywhere in the world as a person with average talents and income, you would want to be a Viking. The Nordics cluster at the top of league tables of everything from economic competitiveness to social health to happiness. They have avoided both southern Europe's economic…
3 tags
"Being a little overweight may tip the odds in favor of living a long life,..."
– Research: A Little Extra Fat May Help You Live Longer (via npr) Should I give up my New Year's resolution to continue my plan since last Fall to drop 10 lbs then? Can a little extra body fat be a good thing? But apparently this study leaves too many questions unanswered. So never mind,...
6 tags
Rami Alkarmi ... arabia ..geeks 2.0 #digitalpower:... →
ramialkarmi: After the horrific slaughter of 12 people at a movie theater last summer, I was hoping it would be a few years before the next crazy American armed himself with legal guns and opened fire. Unfortunately, it was only 6 months. And this latest massacre is even more horrifying than the…
This morning, a crazy man attacked 22... →
kateoplis: But no one died because he only had a knife.
7 tags
Korean drama "Five Fingers"
 What a tale! This melodrama has it all - Emotion! Love and hate! Good vs evil! Class and intergenerational conflict! Powerful ponderous music! Traumas from the past! Yelling and smashing things! Tantrums thrown! Fire! Fisticuffs! Blood! Murder!  Such weeping & wailing!  Such scenery chewing!  I'll bet the actors had a blast filming this one.
2 tags
"Watching Felix Baumgartner's "space jump" was exciting, riveting and unnerving...."
– A Day Later, The Space Jump Guy Is OK, But How About The Rest Of Us? : Monkey See (via npr) Two things fall from the sky - bird sh*t and crazy people.
3 tags
4 tags
1 tag
Driverless cars bill is signed →
zite.to New leg­is­la­tion to bring dri­ver­less cars to Cal­i­for­nia roads has been signed I only regret that I'll probably be dead before this technology becomes mainstream. I dreamed of cars like this back in the '50s.
7 tags
4 tags
"I'm a Republican because I've lived a privileged life, whether I realize it or..."
– The short version of most of the answers given to NPR by RNC attendees when asked why they chose to be Republicans. (via kathleenthearsonist)
4 tags
Goong - eccch!
Aaarrgggh! Got through "Goong (Princess Hours)", painfully. Would the Crown Princess character really be considered appealing in Korean (or any other) society? The character's exaggeratedly clumsy ditzy undignified clueless whiney childlike stupidity was excruciating to watch. This girl is supposed to be 19, not 12. The other characters of her age (except for her two goofy...
1 tag
3 tags
"As best as I can tell, the recent arguments at the Supreme Court did not touch..."
– Healthcare Isn't like Broccoli aka What Makes Healthcare Different aka The case for Obamacare (lowercase-c, Uppercase-O) This is just an aside: Washington Post.com had a hard time settling on a title for this Op-Ed by Donna Dubinsky.  But today, I found it. (via jamilasays)
3 tags
"Many liberals believe that the Affordable Care Act — Obamacare — is unpopular..."
– Fareed Zakaria, "Curbing the Cost of Health Care," The Washington Post http://www.washingtonpost.com/opinions/fareed-zakaria-curbing-the-cost-of-health-care/2012/07/04/gJQAxkr7NW_story.html (via thebardofavon)
1 tag
"My fellow residents and I don't even talk about this bill even a little bit...."
– Doctors React To The Survival Of Obamacare (via buzzfeed) Self-interest trumps political ideology. Or rather, what we think are our political ideals comes down to what we think will benefit us most.
1 tag
2 tags
"Participants not only reported liking the taste of the wine better if it was..."
– Fancy Names Can Fool Wine Geeks Into Paying More For A Bottle  (via npr)
4 tags
3 tags
2 tags
Wonklife: Paul Krugman on the failure of economics... →
Should we be surprised, then, that economic policy makers, after responding fairly effectively to the banking crisis, proceeded to lose the thread? What happened, in fact, was that to a large extent policy makers ended up going for economic doctrines that made them feel comfortable, that…
1 tag
"I think it's been the worst campaign I've ever seen in my life. I hate that..."
– Former First Lady Barbara Bush, on the Republican primaries (via theatlantic)
2 tags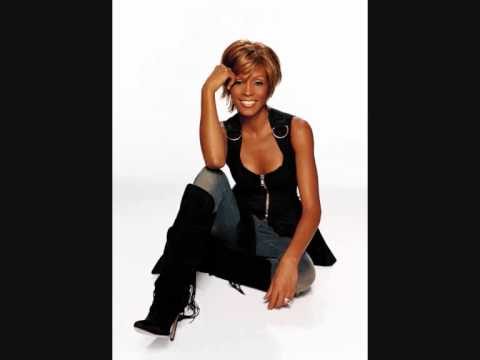 2 tags
2 tags
There is always room for coffee.
A professor stood before his philosophy class and had some items in front of him. When the class began, wordlessly, he picked up a very large and empty mayonnaise jar and fills it with golf balls. He then asked the students if the jar was full. They agreed that it was. The professor then picked up a box of pebbles and poured it into the jar. He shook the jar lightly. The pebbles rolled into...
The Just-Declassified Lingo of the NSA →
Following is a selection of definitions you can find in the full document, which was cheekily compiled by David Hatch, chief of the Operational History Division of the Center for Cryptologic History. Though, to be honest, we already whiffled the list to find you the good stuff. […] Cryppie: shortened form of "cryptanalyst"; used (and taken) by some as affectionate, by others as derogatory —...
Finally, A Rich American Destroys The Fiction That... →
Because, despite Hanauer's impressive lifestyle—his family owns a plane—most of the $9+ million just goes straight into the bank (where it either sits and earns interest or gets invested in companies that ultimately need strong demand to sell products and create jobs). If that $9+ million had gone to 9,000 families instead of Hanauer, it would almost certainly have been pumped right back...
3 tags
Remembering our troops on Veteran's Day
Government employees have the day off, in remembrance of our veterans. I tend to forget that I'm one, sort of, even though as a female stationed at Ft. Carson in the late 1970's the closest I ever came to danger was the risk of finding a rattlesnake in my sleeping bag out in the Colorado hills. Recently I had to take issue with a Facebook friend who posted on his page a poster...
3 tags
6 tags
2 tags
3 tags
Dirty joke
From Serbia, a dirty little joke: In bed at night, a husband snuggles up to his wife and passionately whispers, "I don't have any underpants…" She replies, "Leave me alone, I'm sleeping. I'll wash some for you tomorrow."
4 tags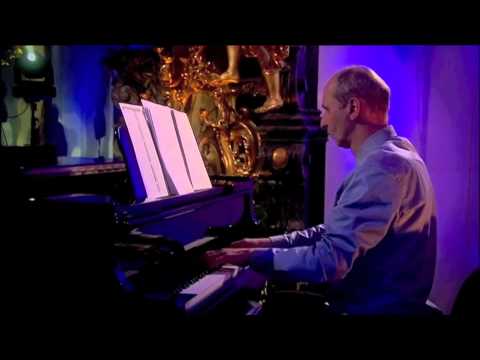 6 tags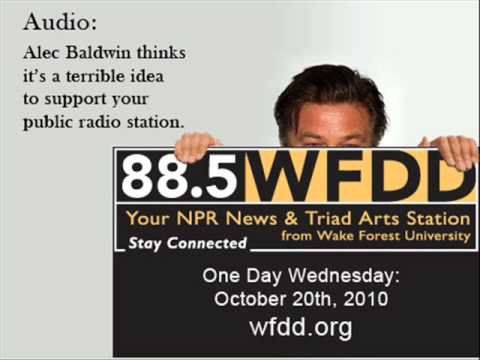 4 tags
9 tags
Lunacy and incompetence
From an article by Allan Sloan, Fortune Magazine senior editor at large, appearing in Sunday 21 August Washington Post: "[Winners of the 2012 presidential election must] recognize that our current federal income tax rules and rates, Social Security benefit formula and Medicare provisions are historical and political accidents rather than holy writ handed down to Moses by the Lord on Mount...
2 tags
Watch
Phil Phriday
2 tags
New York, New York
A big Thumbs Up!
2 tags
Common sense
This article says it all. "@Taylor_West: Not gonna lie. I cried at the end of today's Frank Bruni column. http://t.co/Tycqkee"" —http://twitter.com/ahsheeh/status/85033205656334336
Climate Adaptation: Is "printing" food a good... →
climateadaptation: Above: liquefied turkey and celery squares being printed at Cornell University. Good to know that Cornell actually does something inside their architecturally gorgeous campus buildings. But printing food?? Looking into the future, I suppose if there's agricultural collapse, we'll…
3 tags
IT'S OFFICIAL: Apple Fanboyism Is A Religion:... →
They compared MRIs of Apple fans' brains to those of people who call themselves "very religious" and found that Apple and religion light up the same part of the brain. This means that Apple triggers the same feelings and reactions in people as religion. Very interesting. It is no surprise. We think we are making free choices, but aren't we programmed to react as we do?  We operate the...